---
Welcome to M3D's Reseller Central! Since its founding in 2013, M3D LLC has become a favorite for thousands around the globe looking for quality 3D printing solutions. For three years in a row, more consumers in the U.S. have turned to M3D for a 3D printer, making us America's #1-selling 3D printer manufacturer.

 

We'd love to have you join the global M3D distribution network and partner with us to bring the industry's greatest technological innovations to the masses at an affordable price.

Take a look through this product catalog.

 

When you're ready to talk, just fill out the reseller application below and we'll get in touch!
---

From consumer desktop 3D printers to larger, more advanced models, and including the industry's widest filament assortment, customers choose M3D for all their 3D printing needs, due to the high quality and great value provided in our products.
Let's take a look at the heart of M3D's business, 3D printers. It's what we strive to innovate and, with the help of key partners like you, it's what we want to bring to the world.

M3D printers are designed and assembled in the U.S., take standard 1.75mm filament, and include a manufacturer warranty. Each comes with a USB cord and country-specific power supply.

We invite you to learn more about our range of 3D printers below.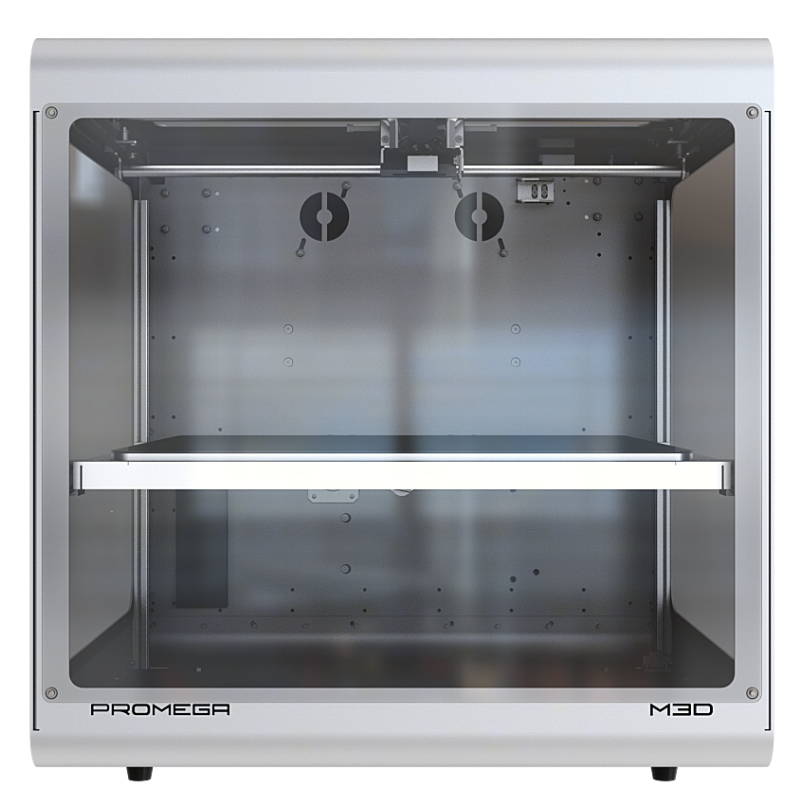 MSRP
Experience Level
Best For
Printer Dimensions
Printer Weight
Maximum Build Volume
Resolution
Nozzle Diameter¹
Speed
Max. Extruder Temperature
Extruder Type²
Software
Standalone Mode
Heated Build Plate
Enclosure
Availability
$349

Novice to Expert

Households & Schools

7.3" x 7.3" x 7.3"

2.3 lbs (1kg)

4.6" x 4.3" x 4.5"

50-350 microns

0.35mm

Up to 60mm/s

270°C

Single

Free M3D Software

✔

(Add-On)

✘

In Stock
$3,500

Intermediate & Expert

Workshops & Libraries

23.9" x 20.2"x 20.9"

38lbs (17.2kg)

15.3" x 15.3" x 15.3"

50-750 microns

0.5mm

Up to 300mm/s

270 - 310°C

Dual Mixing

Open Source

✔

✔ (Dual-Zone)

✔ 

July 2018
$1,700

Intermediate & Expert

Robotics Clubs & STEAM

22.1" x 20.3" x 20.3"

36lbs (16.3kg)

15.3" x 15.3" x 15.3"

50-750 microns

0.5mm

Up to 300mm/s

270 - 310°C

Dual Independent

Open Source

✔

✔

✘

July 2018
---

3D Ink® is the name of M3D's signature high-quality filament line. In addition to designing, manufacturing, and selling 3D printers, M3D also specializes in offering a variety of 3D printing materials! We have sold over HALF A MILLION spools of filament across different sizes, colors, and types.
Our customers' favorite materials are PLA, Tough (flexible) and ABS-R (ABS replacement) lines in neutral colors.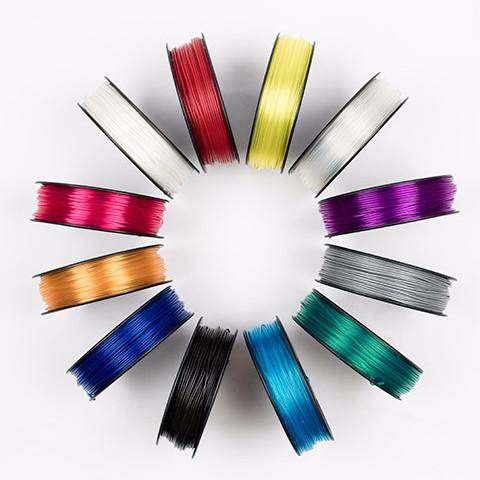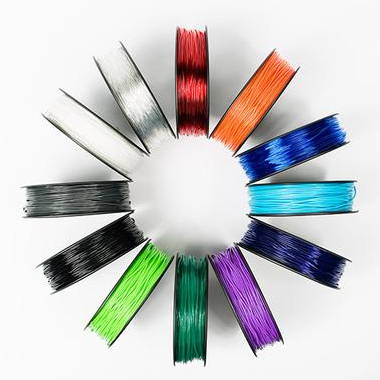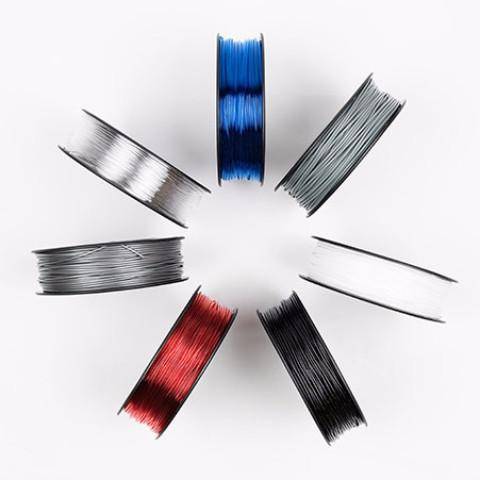 MSRP (per 250ft)
Colors
Filament Diameter
Shore Hardness
Material Density (ISO 1183)
Extrusion Temperature
Heated Print Bed
Bowden
Direct Drive
Non-toxic
Heat Resistant
Fatigue Resistant
Water Resistant
Oil Resistant
Impact Resistant
Availability
$15

20+

1.75mm

R70

1.25g/cm3

200 - 230°C

Optional

✔

✔

✔

✘

✘

✔

✘

✘

In Stock
$20

12

1.75mm

90A

1.19g/cm3

220 - 240°C

Optional

✘

✔

✔

✘

✔

✔

✔

✘

In Stock
$19

7

1.75mm

R105

1.27g/cm3

215 - 235°C

Optional

✔

✔

✔

✔

✘

✔

✘

✔

In Stock
We find that many 3D printer users, whether they have an M3D printer or not, prefer M3D's filament due to its high quality and reliability.

So what makes our filaments special?
Want to try some filaments before committing to a bulk order?

Ask your sales rep to include free samples with the purchase of your demo 3D printer!
Due to high demand, the lead time for filament varies depending on your order quantity and product availability, so we recommend planning accordingly and reserving inventory ahead of time. Printer and accessory orders generally ship within 3-5 business days.
---

It is our company's firm belief that quality in means quality out. So, we put our best into everything we make and sell. That means our partners get the best deals in order for them to get the best ROI.

When partnering with M3D, you can expect:
Transparent pricing

Sizable bulk discounts

Flexible payment terms

Drop ship option
Easy and convenient online purchasing

Prompt order processing

Reliable shipping and delivery

Shipping discounts³
A COMPANY YOU CAN DEPEND ON
M3D has been a trusted name in 3D printing since the company began five years ago. In that time, we've continued to innovate and bring the world great new technologies at the best value. Surviving in a volatile market has been possible with the support of our partners and community who believe in our mission and M3D as a company.
HERE TO SUPPORT YOUR BUSINESS
M3D will list you as an authorized distribution partner and provide marketing content to help advertise and sell our products.

In addition, we offer customer service to both direct and indirect customers when needed. All M3D products are supported online by our US-based sales and tech teams, making fast help accessible from all over the world. Contact forms, printer manuals and instructions, as well the M3D software for Micro+, can be found on our website at support.printm3d.com.
As M3D's partner, your success is our top priority. The sales team is available to answer any other questions you may have.

Ready to talk?

 
---
¹ 0.35mm, 0.75mm, and 1.0mm nozzles are available for purchase as separate add-ons for the Promega and Promega Lite.

² Hot-end add-ons are available to allow Promega customers to get both extruder options (dual-mixing and dual independent).

³

As applicable to certain bulk orders that meet requirements. Ask your sales rep or email sales@printm3d.com for more information.