Packed with the latest technology, it's the best 3D printer for beginners.
The Micro+ is an evolution of the original Micro printer which over 50,000 people began their 3D printing journey with. Why?

The Micro+ is surprisingly quiet, and doesn't smell or emit heat. Plus, with its compact 7.3"-cubed size, using it in your home or office (as opposed to just the garage) is the right thing to do.

Owners often develop a passion for 3D printing and pass that on to family and friends. There are countless possibilities for what can be done with a Micro+ and so we ask: what will you print today?
GREAT FEATURES ARE INCLUDED IN THE MICRO+
The Micro+ is feature rich at an affordable price (other printers with the same package go for roughly 4x the cost). Within the same price tier* you'll realize there is great value in the Micro+.
M3D Micro+
Simplici-T
Bot Printr
ZYX
(more reliable, precise printing)
(for more durable prints)
(print with any filament)
So, you get a work horse of a printer that gives you options and reliable prints. Plus, it's 250% faster than the original Micro, so you can't go wrong!
*Competitor names have been changed to protect the innocent.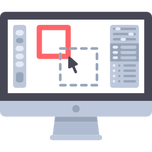 Use M3D's free software to load model files, whether files come from the 1+ million models available​ or your own designs created through compatible programs.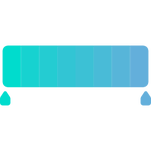 Use any 1.75mm filament you'd like: PLA, ABS-R, Carbon Fiber or Tough 3D Ink. Just let the Micro+ know which through the 3-letter cheat code on M3D's spools.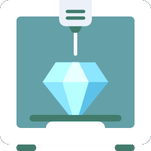 Adjust desired strength, quality and speed of print. Then let the 3D printing magic happen before your very own eyes.
You're not surprised are you? M3D is the creator of the original consumer-friendly printer, after all.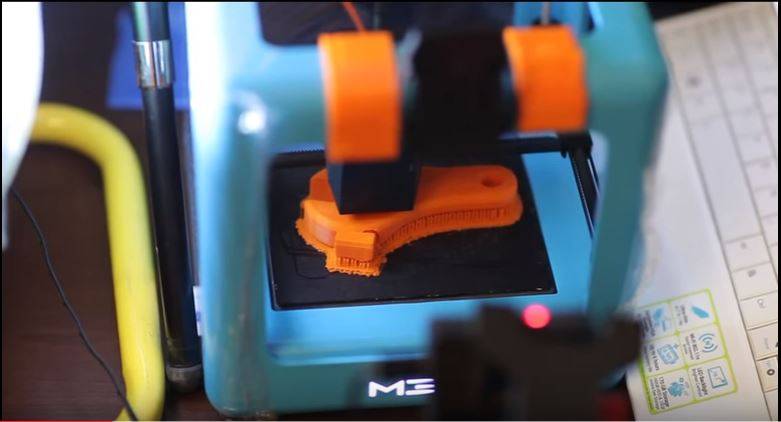 "For the price this printer comes at, it is a great value in terms of accuracy, ease-of-use and the overall usage and design." ​
-- User Max K.
"As far as print quality and reliability goes, it is one of the more reliable printers in the under $500 category"

Awarded Best of 3D Printers
"...a neat little 3D printer with a lot of good features."

Awarded ​'Very Good' Rating
With an add-on heated bed, your prints will look even more sharp!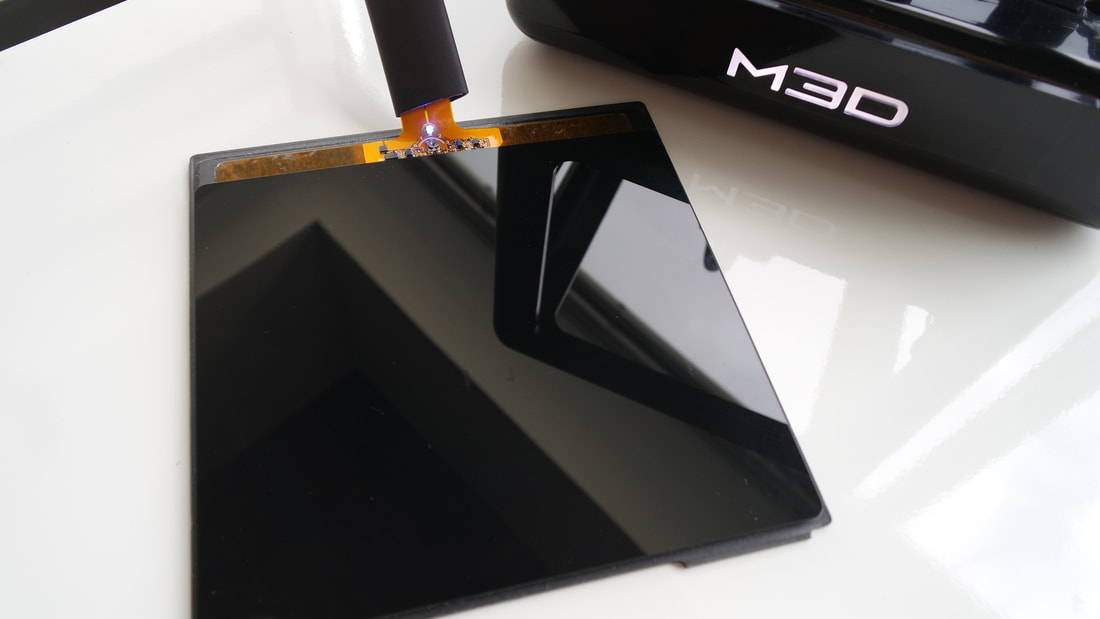 The heated beds measure 4.75" x 4.4", get to over 100'C and offer an adjustable analog heat setting. They will help reduce print warping and increase bed adhesion. Available separately in the store under Micro Accessories. ($99.99)
| | |
| --- | --- |
| | |
| Printer Dimensions | 7.3" Cube |
| Print Build Size | Up to 4.6" tall and 4.3" x 4.5" wide |
| ​Printer Weight | 2.3 lbs. |
| ​Print Speed | Moves at up to 60mm/s |
| ​Nozzle | .35mm (replaceable) |
| Print accuracy | 50-350 micron layer heights |
| Compatible Filaments | Any 1.75mm filament (users are not restricted to M3D's own 3D Inks) |
| Print Bed | Self-leveling, replaceable, non-heated (Heated bed sold separately) |
| 3D Files Supported | .STL, .OBJ |
| USB | ​2.0 and above |
| ​Power Source | External supply. Product will ship with the appropriate voltage and adapter per country. In the U.S.A., that's a 120V supply. Most other countries are 220V. |
| Country of Origin | Designed and Assembled in the United States of America |
USB Cable
Power Adapter (Country-Specific)
Instructions
3D Printing Software
​3 Month Warranty
Question

Answer

How much will it cost to own after the initial purchase?

Since the Micro+ is extremely energy-efficient, you shouldn't notice a change in your electric bill even if you use it frequently. As you run out of filament, you'll need to buy more (average $20), which can print dozens of models.

Where do you ship from?

All orders are shipped from our U.S. Headquarters in Fulton, MD

Do you accept international orders?

Yes, absolutely! We ship to all countries that are not on the U.S. embargo list. Your order will arrive via DHL or FedEx.

How much will shipping cost?

Go through the check-out process to see shipping fees. International shipments may require import duties or VAT to be paid at time of delivery.

What payment methods do you accept?

We accept payments by all major credit cards, Google Pay and PayPal. You may also request a PO for bulk orders by emailing sales@printm3d.com

Are discounts available for bulk orders?

We'd love to accommodate those ordering more than 10 printers with a bulk discount. Email us at sales@printm3d.com. 

​How long does it take to print something? How much filament will I use?

A common benchmark for 3D printers is a little boat called a Benchy. The Micro+ printed the Benchy in 2 hours and used 164.48" of filament. Speed and filament use varies depending on model and settings of the print. Overall, you can expect prints to be completed in 3-4 hours (on average) and get a couple dozen prints per 250' filament spool.

​Where can I find your software?

​Download software for PC or Mac users 

here

.

What file types can I print with?

Any .STL, .OBJ or .ZIP file (standard industry file types)