QuadFusion Print Head
MAKING COLOR 3D PRINTING POSSIBLE
---
The QuadFusion is the first of its kind, direct drive, four filament mixing extruder. This revolutionary new extruder will allow you to mix both colors and materials, making it possible to print in a full-color range when you use cyan, magenta, yellow and black filaments.
It works in conjunction with the Duet Maestro board upgraded with an Extruder Expansion Board or any other board that can control four (4) extruder motors.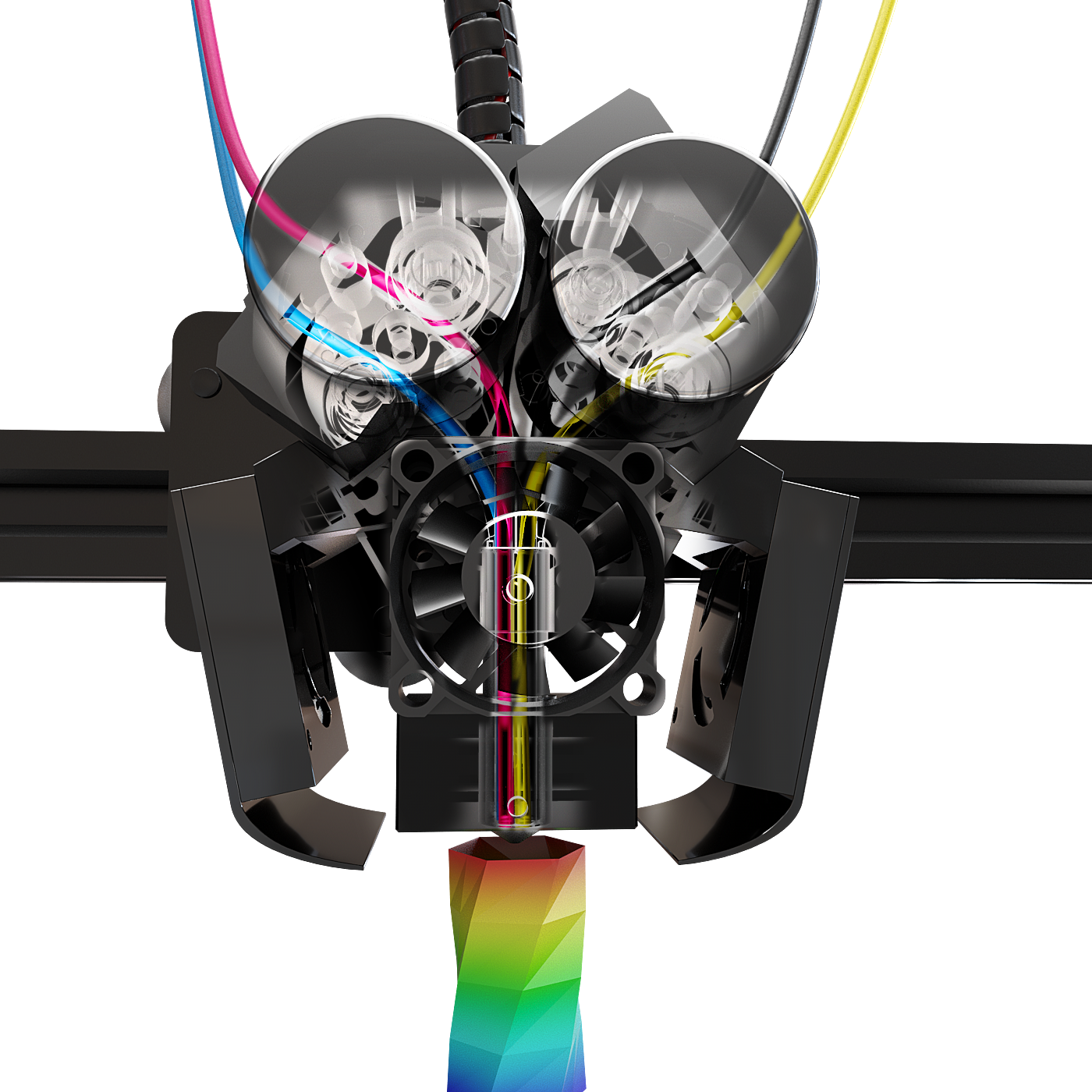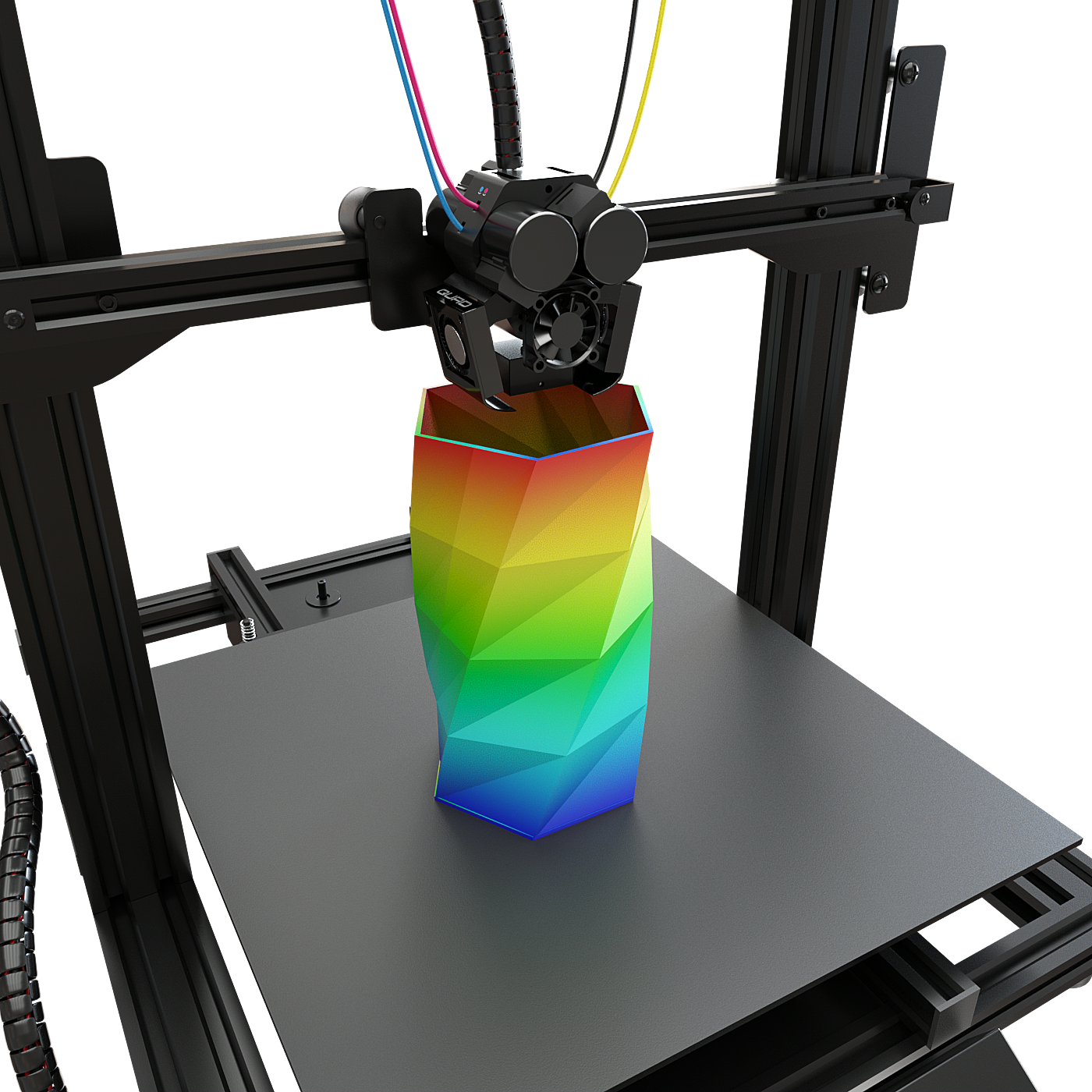 It is our goal to make full-color and multi-material 3D printing available to the widest possible audience. With this in mind, the QuadFusion will be mountable on many different 3D printers, and we will make a variety of 3D printable mounting plate STL files available for download to help users get the head mounted as seamlessly as possible.
The head comes complete with four (4) motors, three (3) fans, a 0.5mm Quad Compound nozzle and Quad Compound nozzle insert.