🎄 Rush shipping option is available during checkout for holiday deliveries. 🎄
Exclusions apply.

---
STEP 1: CHOOSE YOUR 3D PRINTER

OR UPGRADE YOUR EXISTING MACHINE TO COLOR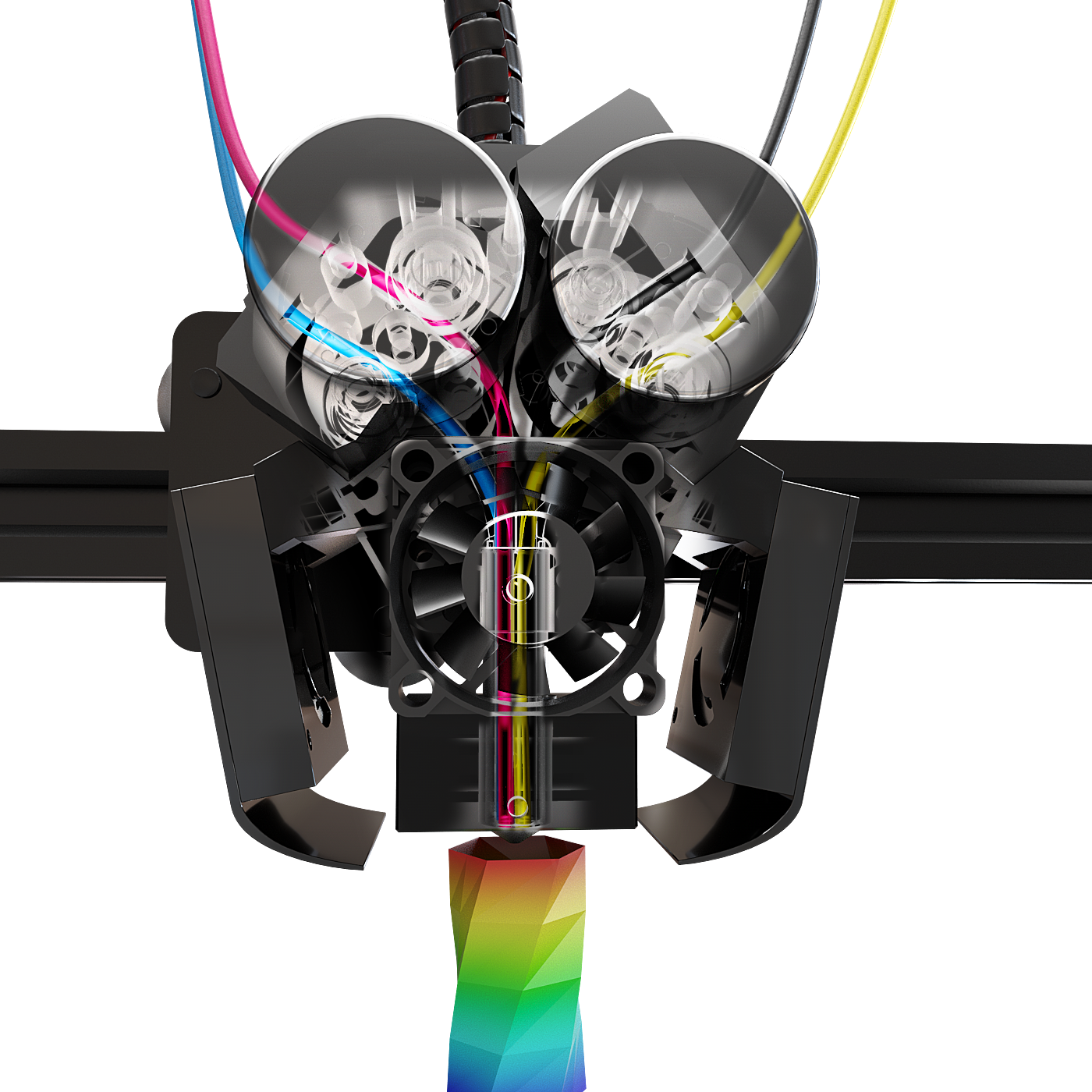 Level: Intermediate to Expert
Best For: Enthusiasts
Max. Extruder Temp: 270°C
Extruder Type: Quad
Software: Open Source
This is an upgrade for your existing 3D printer, so other technical specifications depend on your machine. The QuadFusion will be mountable on many different 3D printers.
NOT Compatible with the Micro & Micro+.
Input Voltage: 12V to 28V
Voltage Monitoring: Monitors Vin
Power-Loss Recovery: Supported
Processor: 120MHZ Arm Cortex M4 (ATSAM4S8C)
Motor Drivers: 5 X Trinamic TMC2224, providing up to 1.6 A current per motor, and 256 microstepping.
Endstop Support: 5 X (can be with open source filament monitoring add-ons)
Heated Bed Support: Up to 18 A Current
Temp Sensor Support: 4 X capable of thermistor or direct PT1000 support.
Fan Support: 3 X Voltage controlled fans, 1 X always-on. Selectable 5V/Vinput.
Servo Support: 1 X
Additional Motor Support: 2 X TMC stepsticks may be added.
Ethernet Support: 100mbps Wired Ethernet
WebInterface: Included
LCD/TouchScreen Support: Compatible with PaneldDUE, in future firmware update.
Compatible Firmware: RepRapFirmware, DC42 Forks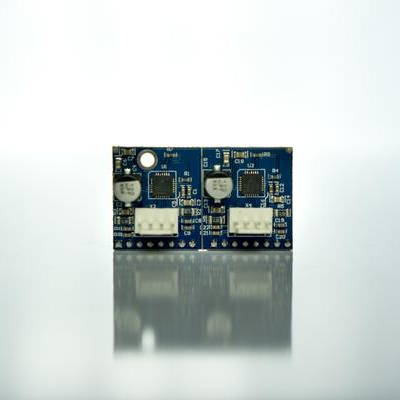 The Duet 2 Maestro Breakout Board adds two additional Trinamic TMC2224 motor drivers, providing up to 1.6 A. current per motor, and 256 microstepping to the Duet Maestro board. This breakout board is not a standalone board, it requires the Duet 2 Maestro board.
---
---

READY FOR MORE? SHOP PRODUCTS BELOW AND SAVE BIG!

50% OFF $3,000+
USE CODE: BF3000

60% OFF $5,000+
USE CODE: BF5000

Offer valid online only at store.printm3d.com while supplies last and applies only to the product selection above. Cart subtotal must equal or exceed the stated amount before shipping and taxes. Limit to one coupon code per customer, per transaction. Limit to normal retail quantities. M3D resellers and affiliates not eligible. Cannot be combined with other offers. The sale price is subject to adjustment in case of returns & exchanges. M3D reserves the right to modify or cancel this promotion at any time without notice.
---